We are so proud of our students who compete and do demos with us! Showing our skills and styles in public is a difficult thing to do. Many of these students took the extra time to prepare. Students are not expected to attend tournaments but it is a good idea to try to make at least 1 – 2 per year to see what the martial arts community is doing.
Demonstrations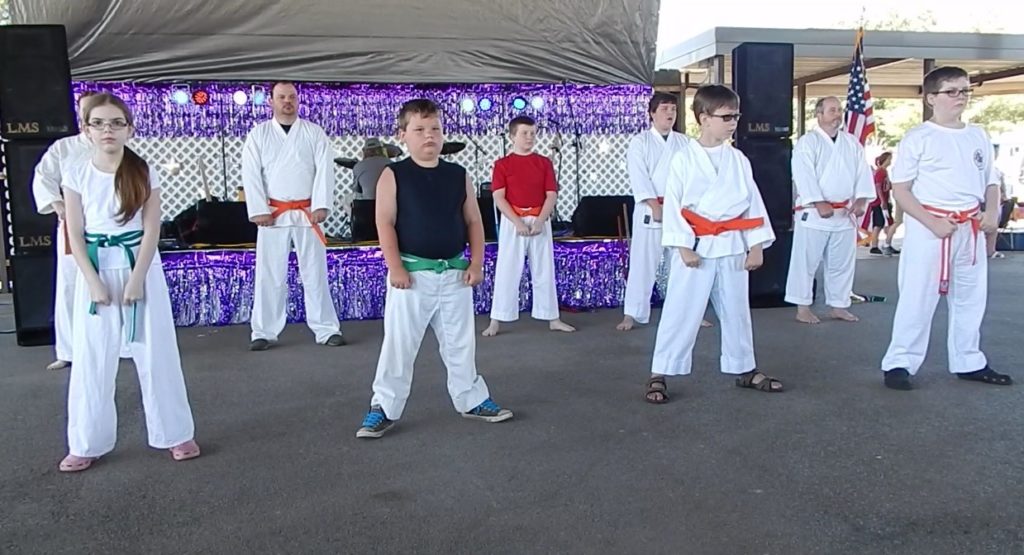 We have performed demonstrations at the Iris Festival, the Festival of Nations, the Parenting Fair, Public Servants Appreciation Day and the Greeneville Summer Music Fest.
The demo team is open to all students, so when we do demos people will see all ages, ranks and skill levels. They see how students progress through the ranks as the demo team performs different levels of forms, weapon, sparring and self-defense routines. And even with all we perform, it is only a small part of the many things that East TN Tang Soo Do has to offer.
Competition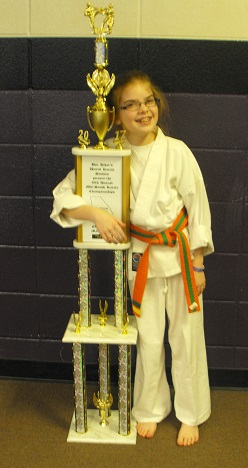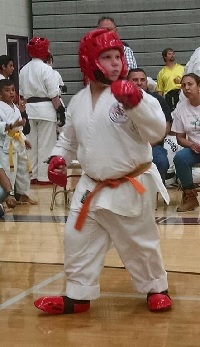 Our students have competed in tournaments across Tennessee, Virginia, Kentucky the Carolinas, Alabama, Georgia and even Connecticut in open tournaments, including ASKL and any Tang Soo Do run tournaments that are within driving distance.
We travel to Fayetteville to participate in Tang Soo Do tournaments and try to travel to CT once a year for a TSDMA interclub tournament.
We do competition practice in class for all students during the week before tournaments. We teach protocol, procedure, rules and behavior at tournaments as well as sharpening form and sparring skills for competition.
We encourage all students to compete for the experience, but do not require it.
Photo Albums
2017
2016
2015
2014
2013
2012