Schedule a Party!
Birthday parties at East TN Tang Soo Do can be scheduled on Wednesdays, Fridays, Saturday afternoons and Sundays.
Birthday parties last 90 minutes or 2 hours. Your choice.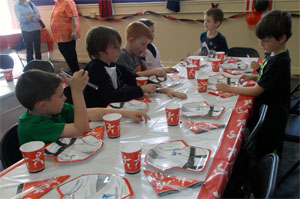 Activities
As part of the party, we give a short karate lesson where kids punch, kick, flag spar and even break boards! Party goers will also run through an obstacle course and play other games such as (paper) throwing stars, time permitting.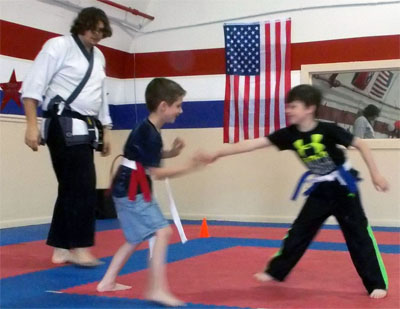 We provide:
Tables and tablecloths
Chairs
Invitations
Plates, cups, plasticware
Balloons
Streamers
Other small decorations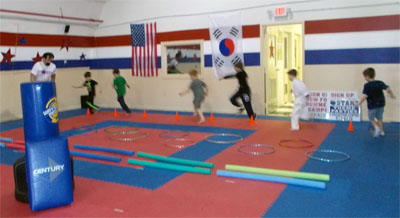 Just bring any food you want to serve (pizzas and birthday cakes are good ideas)!
Cost
$150.00 for up to 7 guests/party particpants (plus birthday child.)
$175.00 for unlimited number of guests (just let us know how many ahead of time).
DISCOUNT: $25 off for new students who sign up for one month of lessons.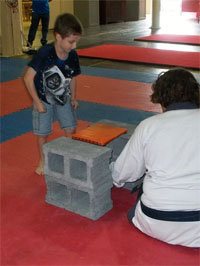 Book a party now!
No martial arts experience necessary for the birthday party!
Email [email protected] or text/call 423-609-1408 for more information or to schedule your party today!